AUCKLAND CONFERENCES AND EVENTS
Let's work together on your event
Whether it's a meeting, conference, gala dinner or wedding, Crowne Plaza Auckland has 10 function spaces that accommodate up to 500 guests, with the flexibility to suit your needs, right in the heart of Auckland City.
Our team of experts are available to assist you throughout the entire process, ensuring the success of your event every time.

Dedicated Event Experts
Our specialists will work with you to create what you need

Unlimited Internet
Unlimited high-speed internet enables you to stay connected for inhouse and hybrid events

Flexible Conference Spaces
We have 10 flexible conference spaces ranging in size and capacity.

Meetings Catering
Our event catering is enjoyed by guests and we consistently receive great feedback.

Award-Winning Hotel
Crowne Plaza Auckland has been voted NZ's Leading Business Hotel four times

IHG® Business Rewards
Earn points that can be put towards travel at over 6,000 participating IHG® properties worldwide.

Central Location
Located in central Auckland, With a varied choice of dining, bars, and entertainment within walking distance.

Discounted On-Site Parking
Over 700 car spaces available at reduced rates at the Atrium Carpark, next to the Hotel
Meetings and Events Offers
Meeting & Event Room Capacities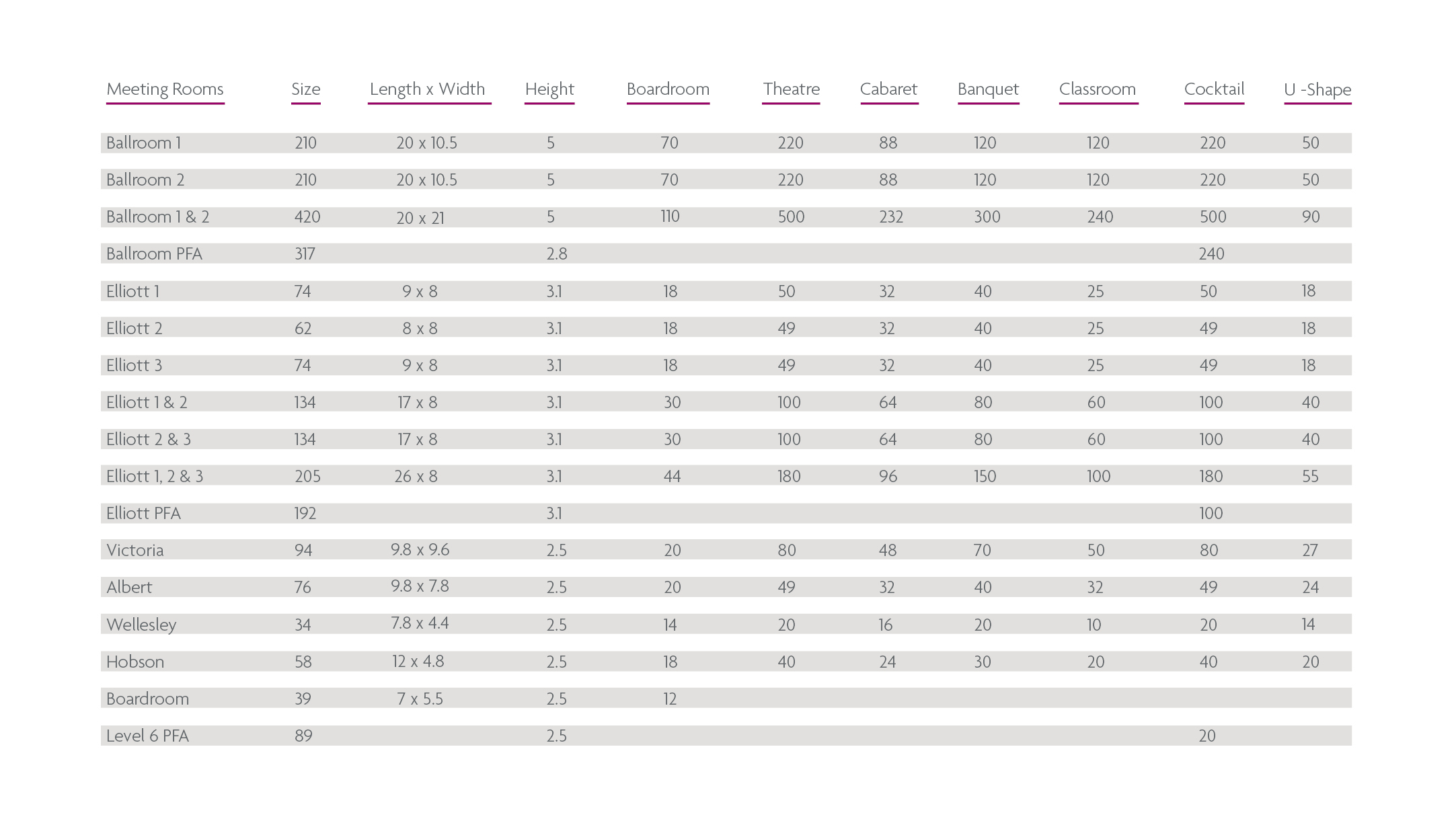 THE BALLROOM
The Crowne Plaza Auckland Ballroom, at 420m², is a versatile and flexible function room which can be divided into two sections for smaller events.
Capable of accommodating up to 500 guests this venue is perfect for conferences, gala dinners, functions and events on a large scale such as product launches, school balls, exhibitions, wedding receptions, milestone celebrations, banquet-style dinners, casual cocktail events, charity events, cabaret shows or large presentations.
Our Crowne Meetings Specialist is here to help you. From seating plans, table linens, catering, entertainment, projection, they'll help you create an event tailored to your specific needs.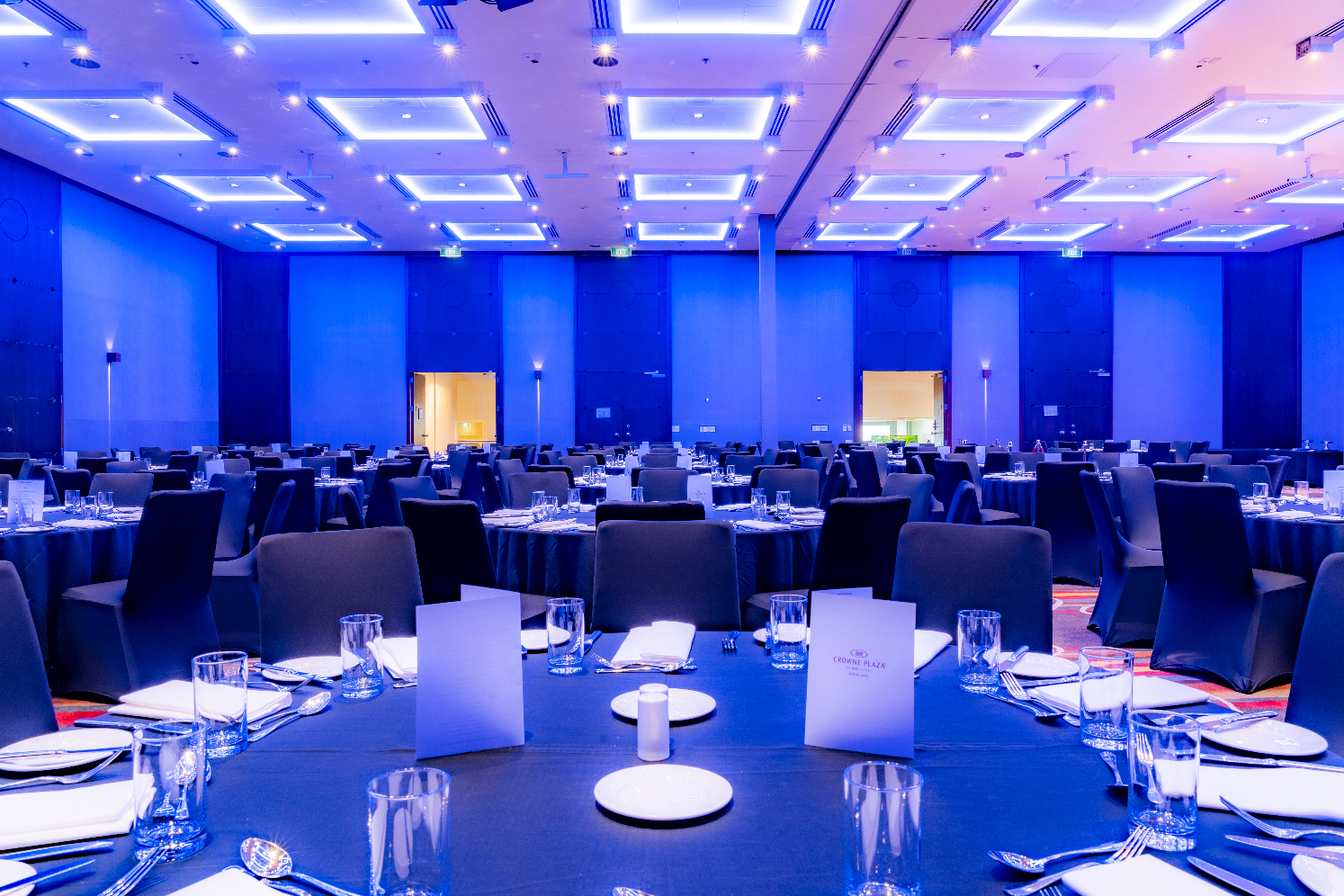 THE BOARDROOM 
Get down to business in Crowne Plaza Auckland's purpose built boardroom. At 38.5m², it's ideal as a break-out space, intimate meeting venue, or a secretariat room for a larger event.
From the in-room capsule coffee machine and comfortable leather chairs, to the easy to use interactive projectors and whiteboards, your comfort and productivity is top of mind. The Boardroom can comfortably fit up to 12 people.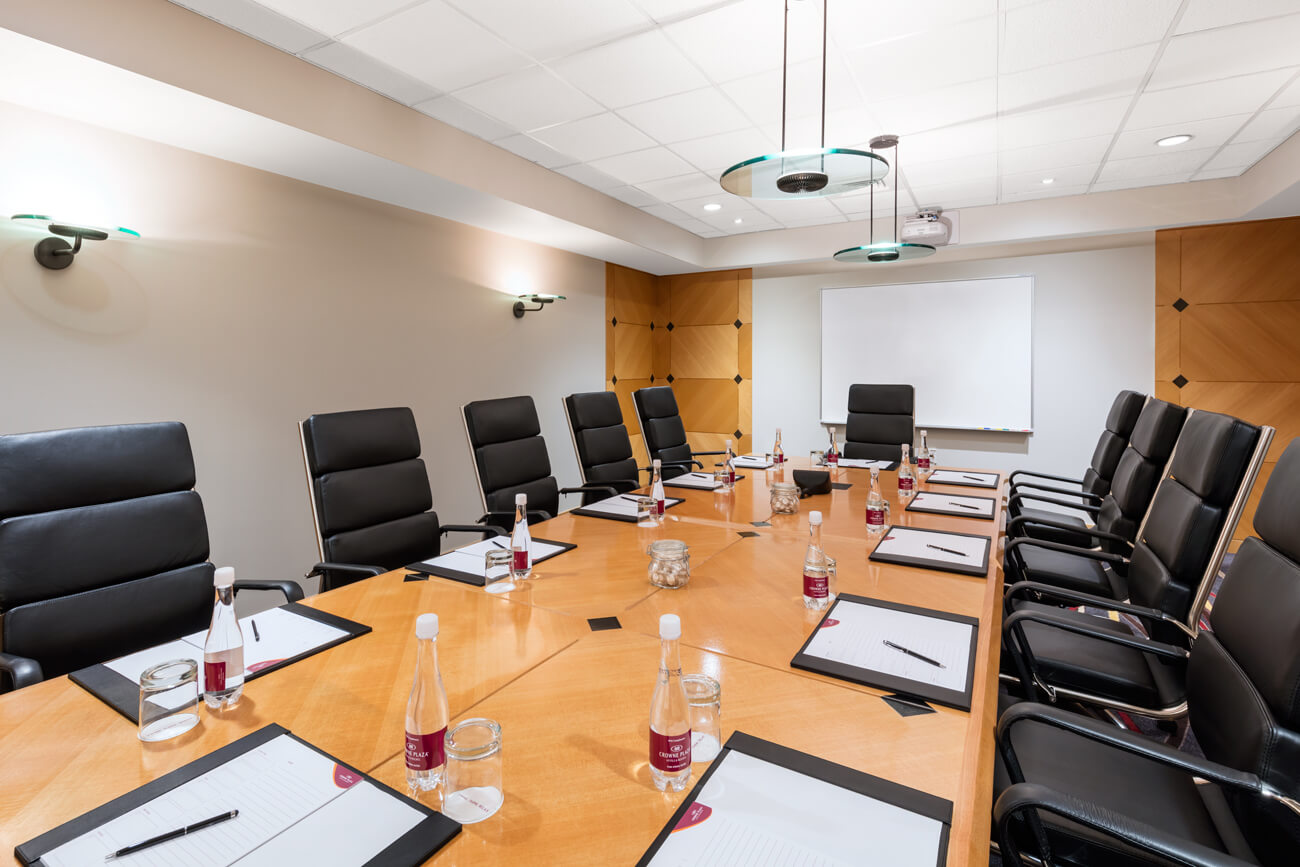 THE ELLIOTT ROOM 
For a flexible function room capable of accommodating up to 159 guests, we suggest our Elliott Room. With ample natural light, this 208m² function room is able to be divided into three sections for smaller events.
Whether you're looking for a space to hold a seminar or board meeting, a medium sized conference, a wedding reception, a formal dinner or a breakout space, Crowne Plaza Auckland Events team can work with you to determine the room configuration that would best suit your numbers.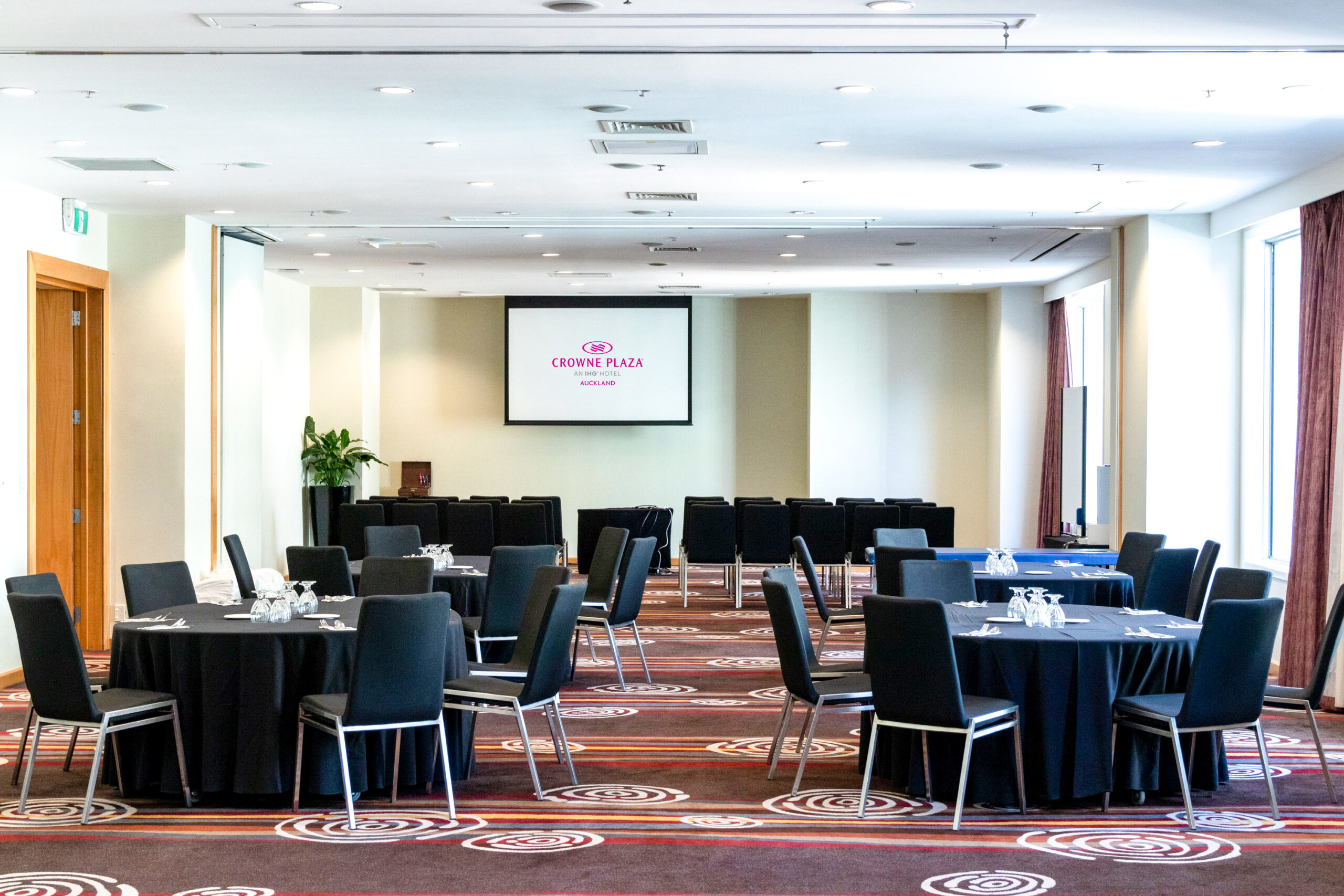 THE WELLESLEY ROOM 
Get down to business in Crowne Plaza Auckland's Wellesley meeting venue. With a total area of 37.5 m²; it's the ideal space for small meetings and events.
The dedicated Crowne Meetings Team will work hard to ensure your next meeting, event or conference exceeds your expectations. Don't hesitate to contact a member of the team.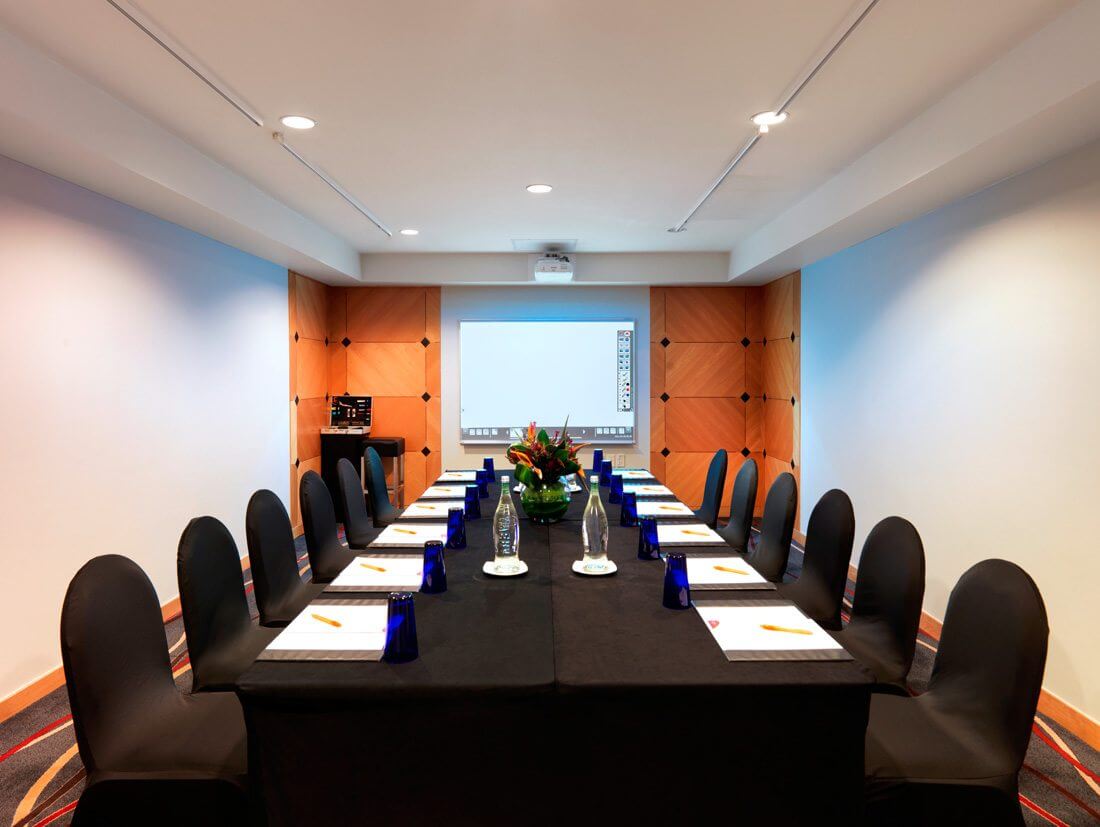 THE ALBERT ROOM 
Flooded with natural light, the Albert Room at Crowne Plaza Auckland can accommodate up to 49 people comfortably. At 72m² it is ideal for medium-sized conferences, break-out sessions, sit-down dinners, cocktail events, Board Meetings or smaller functions.
If you are planning an event in Auckland, don't hesitate to contact our Crowne Meetings Experts. They are keen to work with you and tailor all the details to suit your needs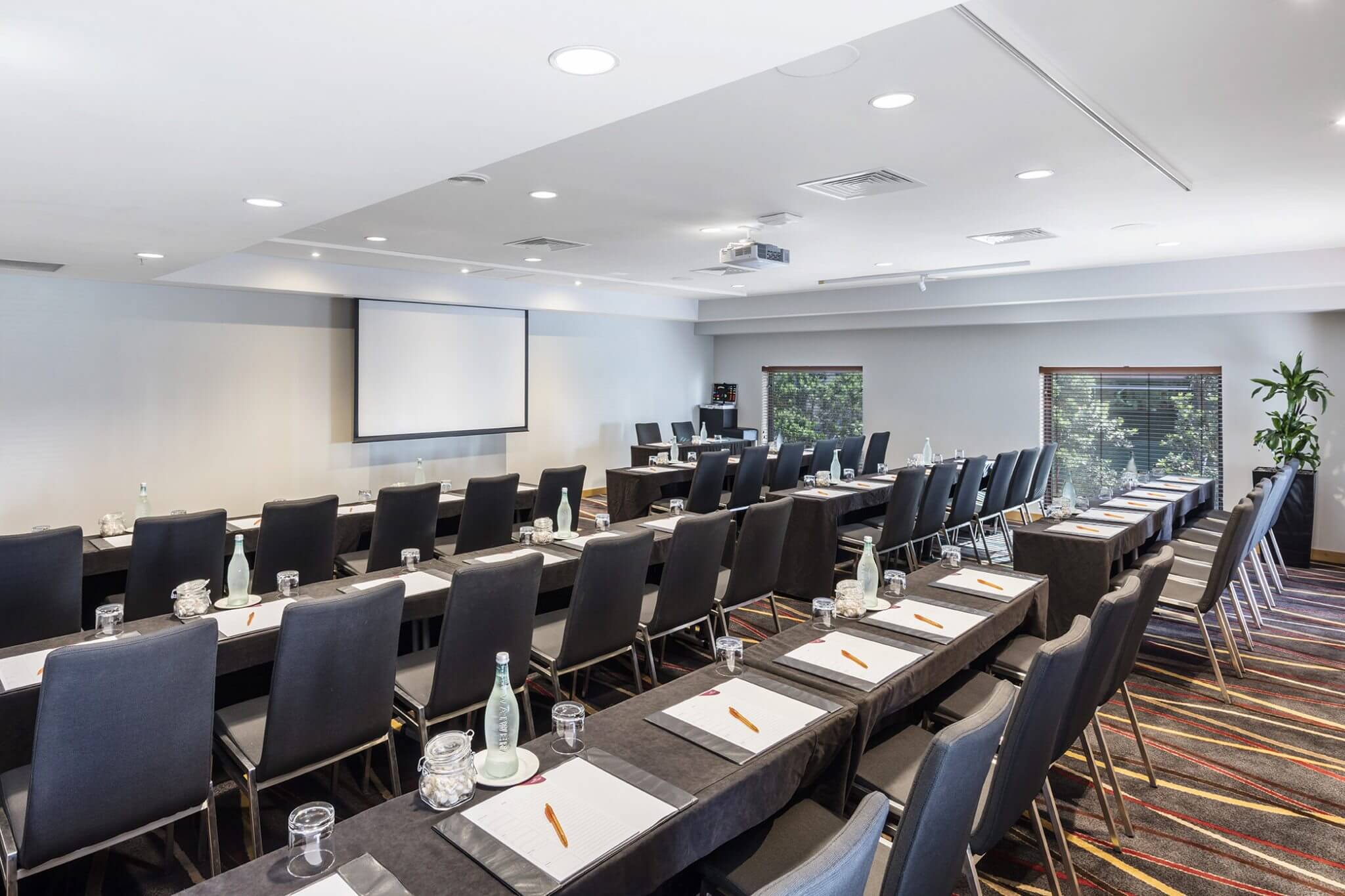 THE HOBSON ROOM 
The Hobson Room is an ideal venue for smaller meetings in central Auckland. With a total area of 63m² it can accommodate up to 40 people. Conveniently located opposite the Ballroom and our large pre-function area, it is perfect as a break-out space or as a secretariat room for a larger event.
Crowne Plaza Auckland's Meetings Experts can answer your questions on using the Hobson meeting room, discussing how the room can be tailored to suit your needs.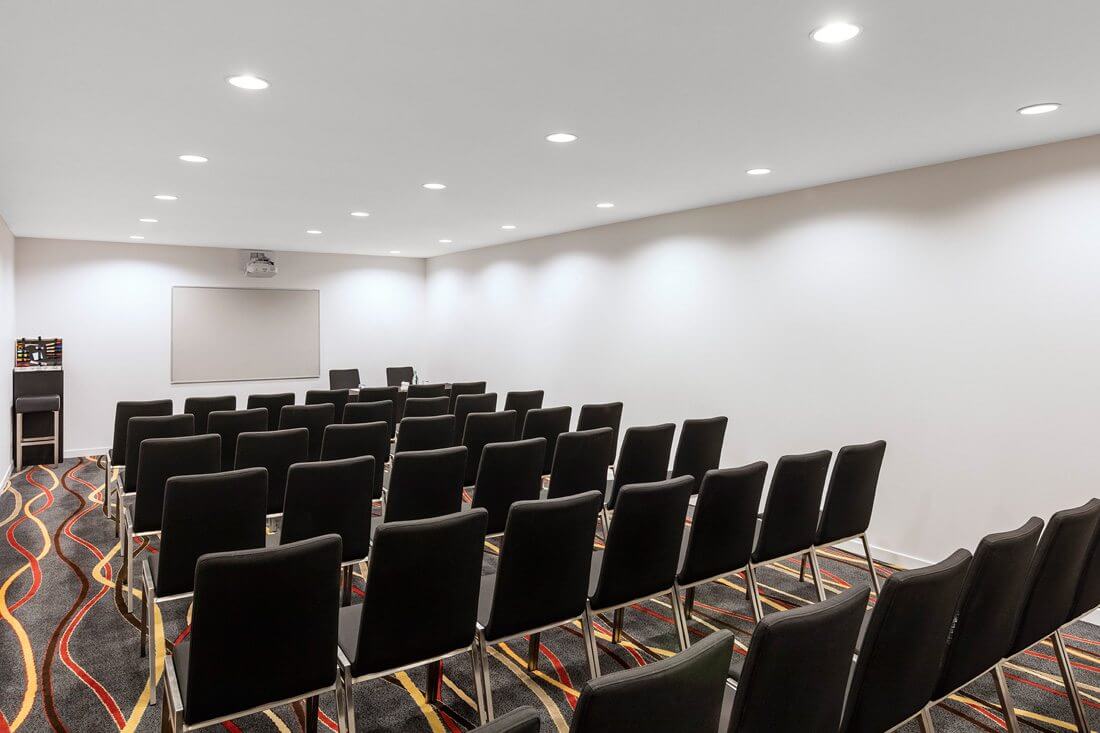 THE VICTORIA ROOM 
The Victoria Room has a total area of 100 m² and can comfortably accommodate up to 70 guests for a theatre style presentation or networking event.
If you have been searching for Auckland conference venues suitable for hosting small-medium sized meetings, or you are after a break-out room, our Crowne Events Specialists are happy to discuss our options.
The Crowne Plaza Auckland meetings team will work hard to take care of all the details so you can focus on a successful event.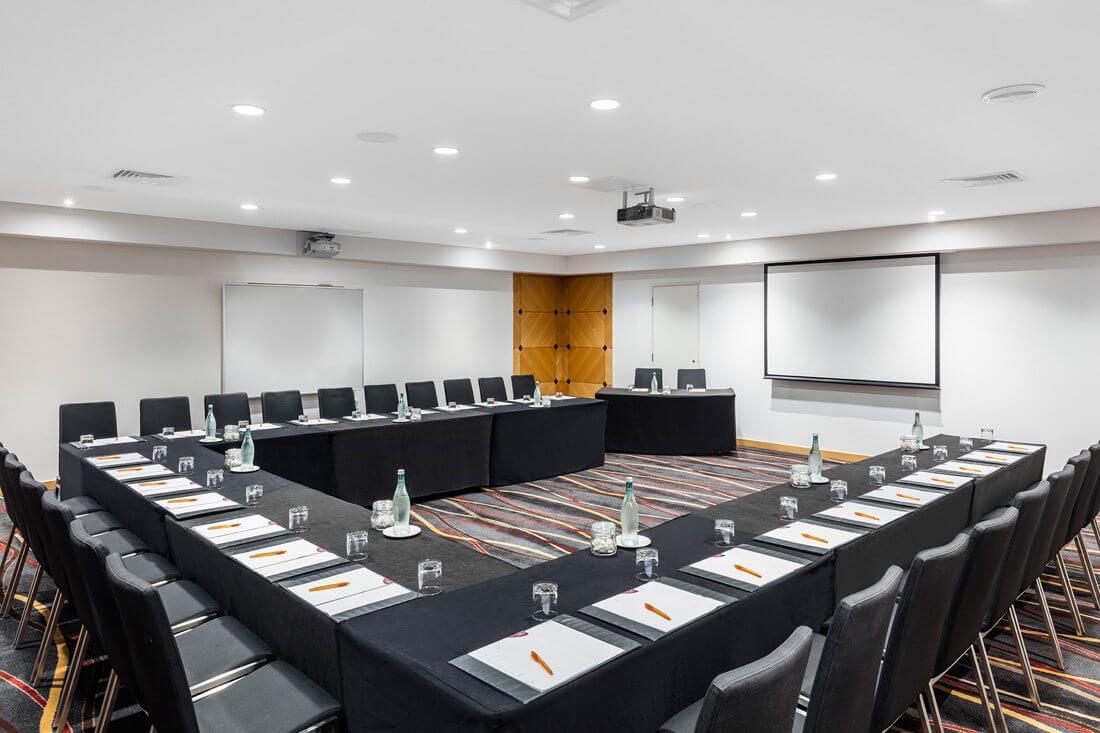 michelle fiddes
30. November, 2023
Clean, quiet and staff friendly and helpful, especially Mohammed the concierge.Enjoyed our 2 day stay. Only complaint is bathroom's need exhaust fans .
Xiang "Ken" Y.
28. November, 2023
周围在修路
Great place to stay clean and very comfortable. Right in the middle of the CBD. Outstanding restaurant as well
Tapas Varshney
27. November, 2023
Veey good stay had at Crown Plaza. AUCKLAND. Big and spacious room. Very good bed. Location is very good. Juat back side of City Tower and 1 km from Sea Dock.
Todd Forrester
25. November, 2023
The hotel is in a good enough location with a lot of walking options. Currently does have some significant road works happening outside. The Internet isn't the fastests, but useable.
Getting to Crowne Plaza Auckland Hotel
128 Albert Street, Auckland 1010
Get directions on Google Maps