Auckland is New Zealand's biggest and most diverse city.  From the towering Sky Tower, to Asian food courts, to swanky rooftop bars, island escapes and the Crowne Plaza at the center of it all, Auckland's CBD is the inner-city playground you've been looking for.
Here's some experiences in downtown Auckland that you don't want to miss.
And if you want to check what's happening when you are here, Heart of the City Events is a great place to check.
Shopping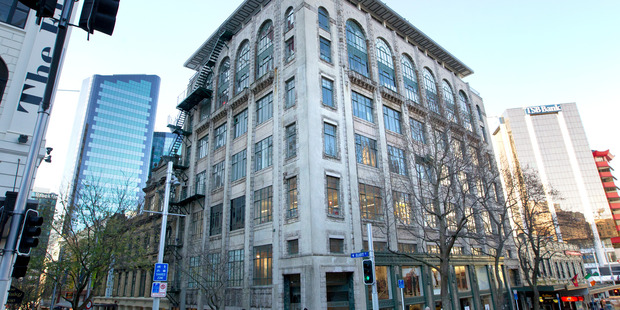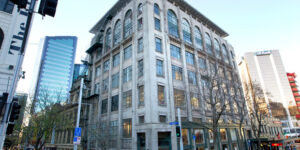 There's no shortage of shopping  in downtown Auckland . Witness the rebirth of street shopping along Queen Street, shop for clothes down High Street, head over to K Road for quirky shops and fashion-forward Op shops, or shop designer down in Britomart. Over the road from the Crowne Plaza Auckland is Smith & Caughey's – Auckland's premium department store. Or stroll down to the Ferry Terminal is the stunning new Commercial Bay.
Getting Your Caffeine Buzz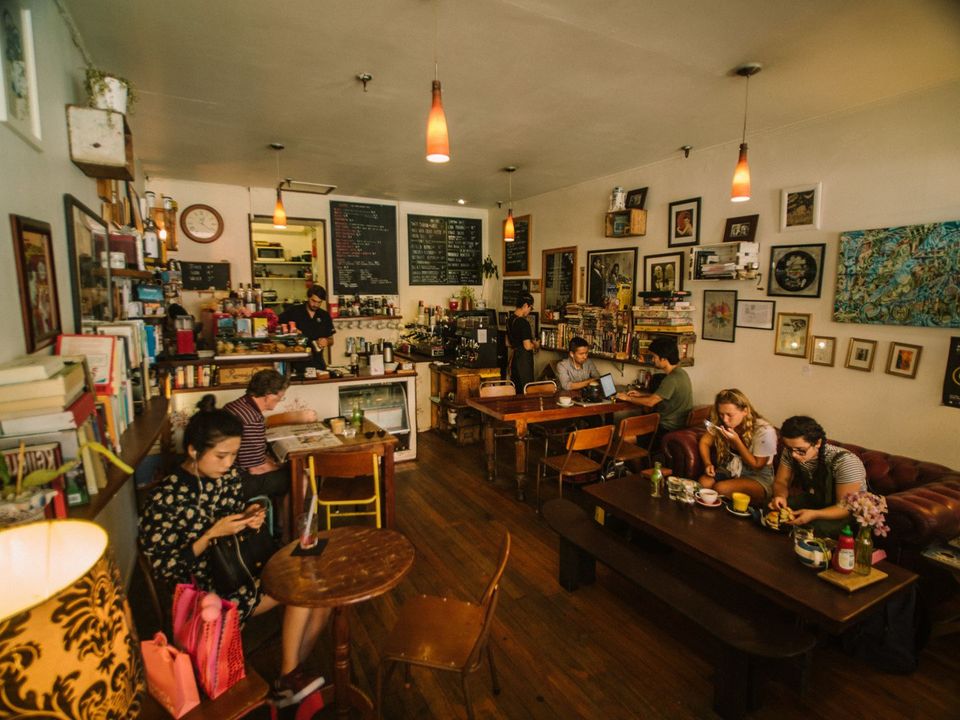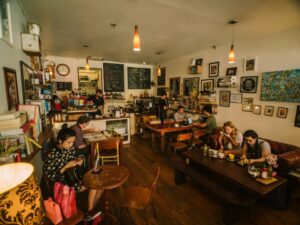 Wellington is known for its thriving coffee scene, but Auckland is a strong contender too. A great way to spend a day off is to find something to read and a lovely cup of java from one of the many coffee shops , climb up the hill to Albert Park and soak in the sunshine and fresh air.
Remedy is very close. A staff favourite. Very cool and very good coffee.
Visiting Auckland's Cultural Attractions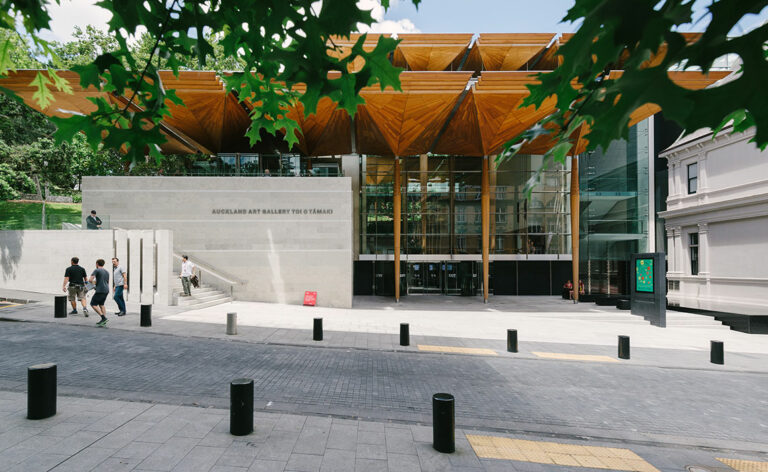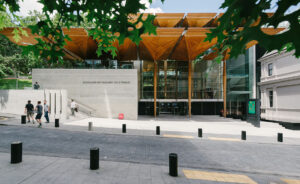 Head over to Auckland Art Gallery and view the contemporary and classic art, see a Haka at the Auckland Museum, wander around the Winter Gardens and Auckland Domain, or take a stroll  around some of Auckland's architectural beauties. Learn about New Zealand history and enjoy the beauty of some of Auckland's most popular attractions.
Dinner and a Show
Catch a show at the Civic, Q Theatre, Town Hall, or one of the other show venues within walking distance from the  Crowne Plaza Auckland. Check Auckland Live to see what's on when you come to town.
Viewing the Sky Tower from Different Parts of the City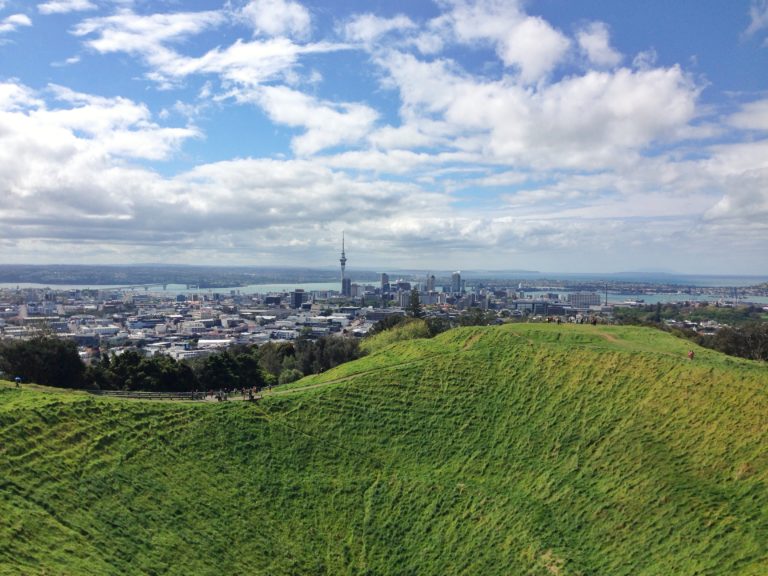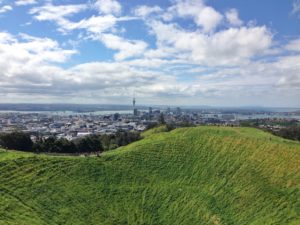 On your visit to Auckland, a fun idea is to snap pics of the Sky Tower from different angles. While visiting the Sky Tower itself is fun,  there's something special about seeing the iconic building poking out of the skyline from the top of Mt. Eden or some of Auckland's volcanoes.
Walking Along the Water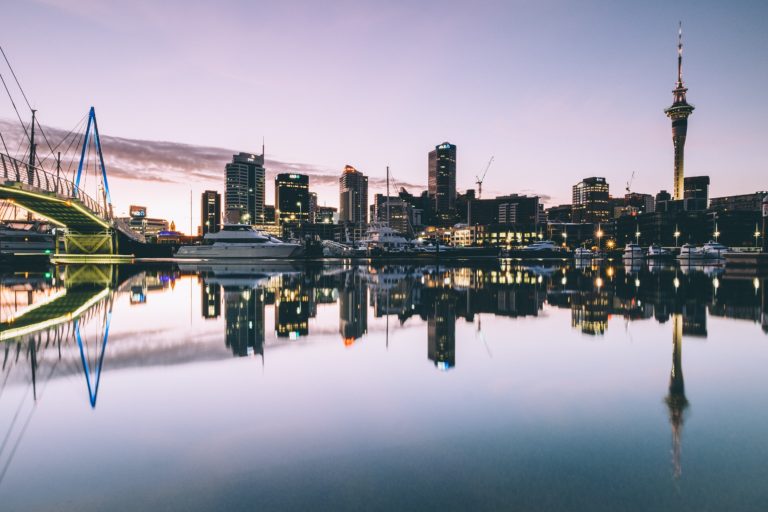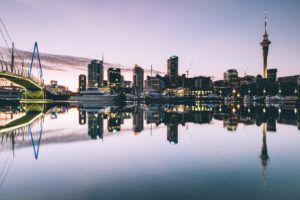 Strolling along the waterfront from the ferry building towards the Auckland Harbour Bridge, you can explore Wynyard Quarter and the Viaduct Basin.
Smell the Flowers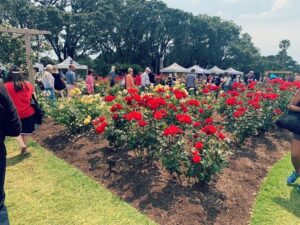 Take a drive out to Auckland Botanic Gardens or visit Parnell Rose Gardens to smell the flowers and see colour whatever the season. Auckland Botanic Gardens cover 64 hectares including 10 hectares of native forest and has been open to the public since 1982. The Auckland Botanic Gardens staff pride themselves on optimising the health of their plants without relying on fungicides or insecticides. If you enjoy roses, Parnell Rose Gardens may be more your style.
Ride an ebike or an e-Scooter to Mission Bay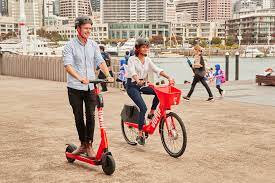 e- Scooters and bikes to rent can be found throughout Auckland. Beam, Neuron, Flamingo and Jump all operate in Auckland. Download the appa and Hop on a scooter or an ebike and enjoy the scenic ride to Mission Bay from the city centre.
When you arrive, grab some lunch, find some shade, and enjoy people watching at one of the best beaches near the CBD.