Although Auckland is New Zealand's biggest and most diverse city, a lot of Aucklanders still love to complain about their home. We're here to argue that some of the best experiences can actually be found in Auckland. From the towering Civic Centre, to Asian food courts, to swanky rooftop bars, island escapes and the Crowne Plaza at the center of it all, Auckland's CBD is the inner-city playground that you've been looking for.
Here's some of the best experiences in downtown Auckland that you don't want to miss out on.
Shopping
There's no shortage of shopping options in Auckland's CBD. Witness the rebirth of street shopping along Queen Street, shop for clothes down High Street, head over to K Road for quirky shops and fashion-forward Op shops, or shop designer down in Briotmart. Nearby Crowne Plaza Auckland is Smith & Caughey's as well, and down on Customs street is the Duty Free Galleria. It's worth browsing even if you don't want to spend any money.
Getting Your Caffeine Buzz
Wellington is known for its thriving coffee scene, but Auckland is a strong opponent. A great way to spend a day off is to grab a good book, grab a cup of java from one of the many coffee shops around, climb up the hill to Albert Park and soak in the sunshine and fresh air.
Visiting Auckland's Cultural Attractions
Head over to the Art Museum and wander amongst contemporary and classic art, see a Haka at the Auckland Museum, wander around the Winter Gardens and Auckland Domain, or take a stroll to some of Auckland's architectural accomplishments. Learn about New Zealand history and enjoy the casual beauty of some of Auckland's most popular attractions.
What's On now: Discover Denmark Design, Auckland Art Gallery's latest major exhibition. Denmark is a country known for loving design, and this exhibition brings it to life for Aucklanders.
Dinner and a show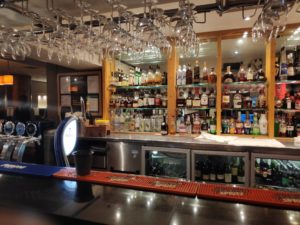 Catch a show at the Civic, Q Theatre, Town Hall, or one of the other big show venues within walking distance from Crowne Plaza Auckland's own Aria Restaurant & Bar– where you can browse the delicious pre-theatre dining menu, complete with a complimentary glass of bubbles.
Viewing the Sky Tower from Different Parts of the City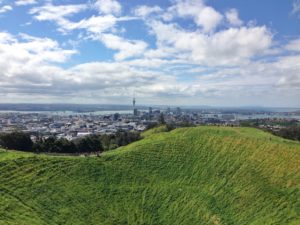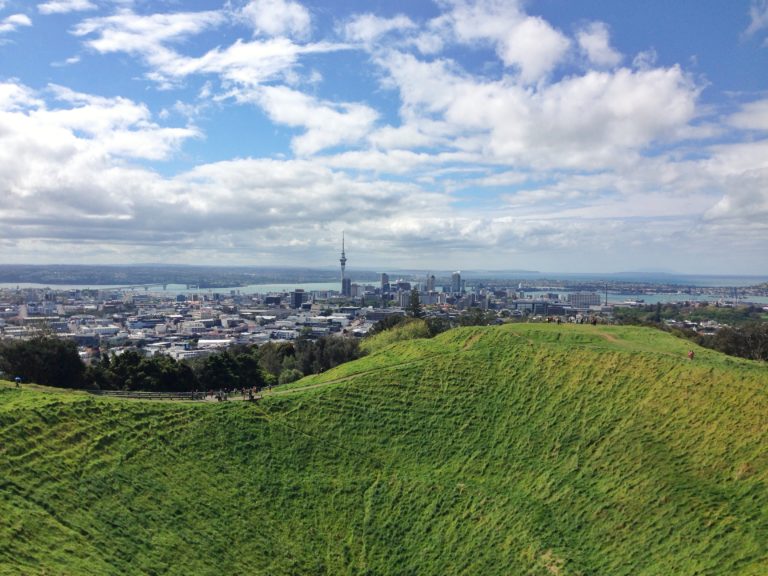 On your next visit to Auckland, make it a goal to snap pics of the Sky Tower from as many different angles as you can. While visiting the Sky Tower itself is a big tourist attraction, there's something special about seeing the iconic building poking out of the skyline from the top of Mt. Eden or some of Auckland's other big hills.
Walking Along the Water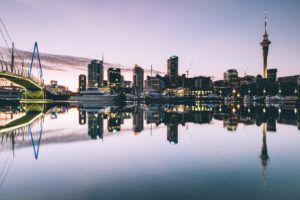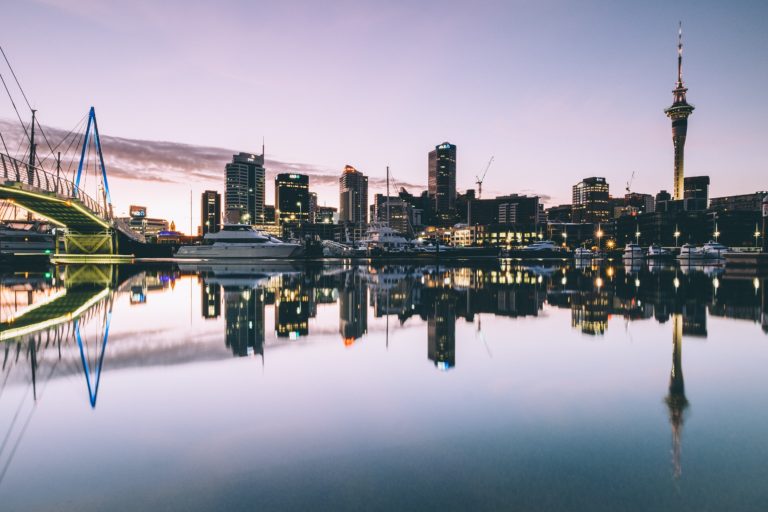 Strolling along the water down by the ferry building, in Wynyard Quarter, Viaduct Basin, or any other part of Auckland is the best way to clear your mind. Feel your worries float away and watch the ferries come and go or simply enjoy the feeling of freedom and possibility.
Smelling the Flowers
Take a trip to Auckland Botanic Gardens or visit Parnell Rose Gardens to smell the flowers and witness the bright colours of summer unfolding around you. Auckland Botanic Gardens cover 64 hectares of land, including 10 hectares of native forest and have been open to the public since 1982. The Auckland Botanic Gardens staff pride themselves on optimising the health of their plants without relying on fungicides or insecticides. If you're more into roses, Parnell Rose Gardens may be more your style.
What's On: Marvel at sculptures with the garden's 'Sculpture in the Gardens' event, happening from now until March 1, 2020.
Make Friends with the Penguins at Kelly Tarlton's
Watch the penguins splash and socialize at Kelly Tarlton's, New Zealand's most famous aquarium and one of Auckland's top attractions. With a variety of aquatic creatures waiting to make your acquaintance, Kelly Tarlton's the perfect place to get lost.
Get Some Dumplings at a Night Market
Follow your nose over to one of Auckland's Asian night markets for a range of delicious options. Grab a steamy pork bun or fresh dumplings and you'll be glad you came.
Visit the Auckland Night Market website for current locations: http://aucklandnightmarkets.co.nz/
Ride Lime Scooters to Mission Bay
Lime Scooters can be found throughout most of Auckland's CBD. Hop on one and enjoy the scenic ride over to Mission Bay from the city centre. When you arrive, grab some lunch to go, find some shade, and enjoy people watching at one of the best beaches in the CBD.
Hang Out at Crowne Plaza Auckland
And of course, pay Crowne Plaza Auckland a visit. With delicious food at Aria Restaurant & Bar, comfortable rooms, excellent service and up to 25% off for IHG Members during our Global Cyber Sale, Crowne Plaza Auckland is the place to be.