November in Auckland is a time of vibrant energy and countless opportunities for adventure. As the city shakes off the last vestiges of winter, it beckons travelers with a diverse array of activities and experiences. Whether you're a cultural connoisseur or a food lover, Auckland has something special in store for you. Join us as we explore the top 10 things to do in Auckland this November, promising a memorable and eventful visit to the City of Sails.
The Winning Wines Festival 
6 pm – 9 pm, 2nd November 2023
Join Stonefield Vineyards at The Sapphire Room in Ponsonby Central, and sample award-winning wines from New Zealand and Australia, in conjunction with the New World Wine Awards. Indulge in delectable wines alongside curated canapes to match. From 7 pm there will be a masterclass with celebrity chef Hercules Noble, showcasing delicious and easy recipes you can recreate at home.
Get your tickets here – https://www.eventfinda.co.nz/2023/the-winning-wines-festival/auckland/ponsonby?fbclid=IwAR3nPJoNovqEDCkMRYj1YdGyuNWMQDLcl4zhiTKm1Y2_6On1udz-n0t9H3I
Diwali Festival 
12:00 – 9:00 pm, 4th  – 5th November 2023
Celebrate Diwali this year at the BNZ Auckland Diwali Festival in Aotea Square. Dive into this vibrant cultural affair with yoga workshops, fireworks, food stalls offering Indian delicacies, performances, guided bike tours, chalk art, and much more!
Learn more here  – https://www.aucklandnz.com/diwali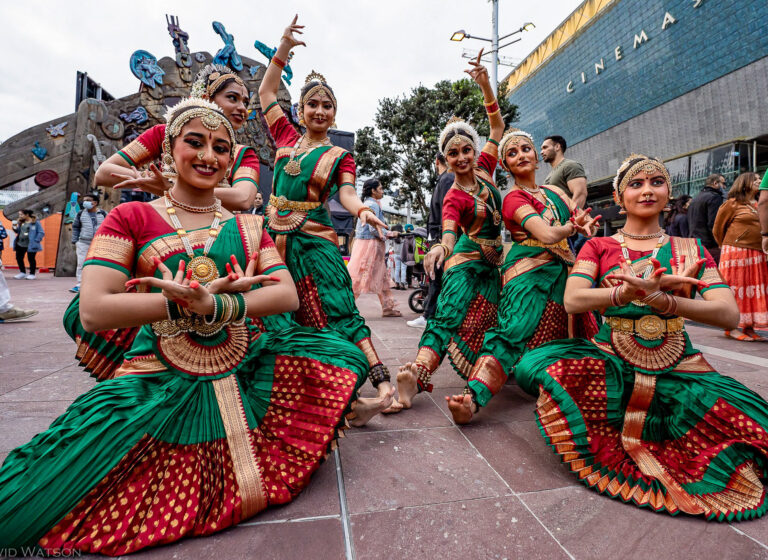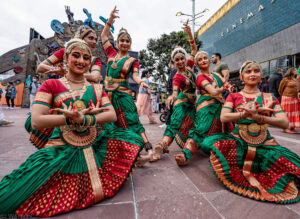 The Beer Festival, Powered by the Beer Spot 
11:00 am – 4:00 pm & 5:00 – 10:00 pm, 4th November 2023
Indulge in Auckland's only beer festival, and choose from one of the two sessions available and dive into an assortment of New Zealand craft beers, DJs, tattoos, merchandise, food trucks, and much more! If you're not a Beer enthusiast there will also be a range of cider and wine to try too. Tickets include a tasting glass and a branded glass holder courtesy of The Beer Spot.
Get your tickets here – https://tickets.ticketspace.co.nz/event/the-beer-festival-2023
Make A Mug Pottery Workshop for Beginners 
10:00 am – 12:00 pm, 5th November 2023
Dive into your creative side to design and make your own bespoke mug using the slab-building technique with Falcon Grey Ceramics at the Onehunga Community House. Tickets include the clay, the glaze, and the firing. Your mug will then be bisque and glaze-fired for you to pick your mug up at a later date.
Get your tickets here – https://www.eventbrite.co.nz/e/make-a-mug-pottery-workshop-for-beginners-tickets-727407143347?aff=efbeventtix&fbclid=IwAR2ARpsGogWsQH181MUxZ5h7cQuuFfDhEqYnOiNT3SxR8Ox93YFguSterm8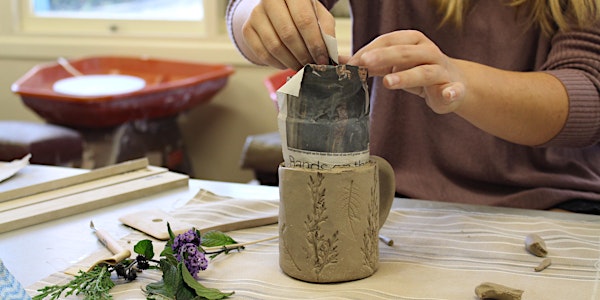 Sam Smith 
7:00 pm, 11th November 2023 
See one of England's best musicians; Sam Smith at Spark Arena for their GLORIA tour and their first New Zealand performance.
Get your tickets here – https://www.theticketmerchant.co.nz/sam-smith-auckland-11-11-2023-tickets
General Collective Christmas Market 
10 am – 2 pm, 12th November 2023
Get your Christmas shopping done this year at the General Collective Christmas Market hosted at the Auckland Showgrounds. Choose from over 200 brands of New Zealand-designed homewares, jewellery, skincare, and more. There will also be food trucks serving up some of Auckland's finest street food and activities for the kids to get them occupied while you get your shop on! 
Get your tickets here- https://www.iticket.co.nz/events/2023/nov/general-collective?fbclid=IwAR2nkUriFHV9qk_G5-IChNSBdMEYNGpmdG4BIasjF1MCG2KvwjSEJ7U9cu8
Food Truck Night 
5 pm, 16th November 2023 
Gather your friends and family and head out to the Victoria Park Food Truck Festival and sample dishes from Auckland's best food trucks, alongside a pop-up bar so you can truly indulge.
Learn more here – https://heartofthecity.co.nz/auckland-events/food-truck-night-victoria-park
Grey Lynn Park Festival 
9:30 am – 6:00 pm, 18th November 2023
Celebrate the 35th anniversary of the Grey Lynn Park Festival, with some of the best music acts, performers, food stalls, market stalls, and art that Auckland has to offer. This free event is an important community-based, zero-waste gathering, so make sure you bring your own drink bottle, cutlery tote bag, and container and attend the sustainability tent talks that will be running throughout the event!
Learn more here – https://www.greylynnparkfestival.org/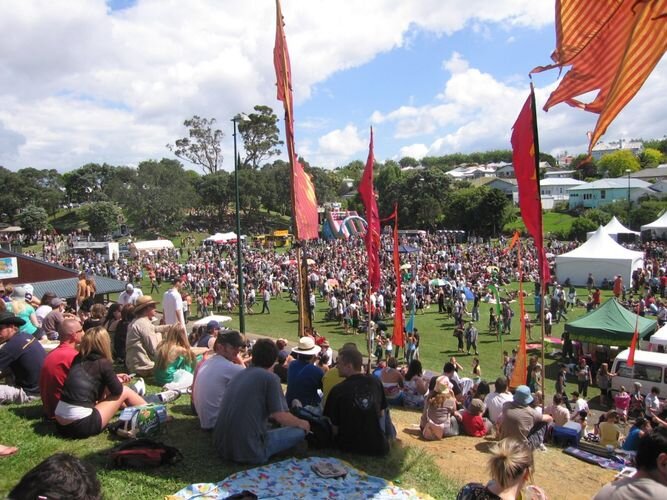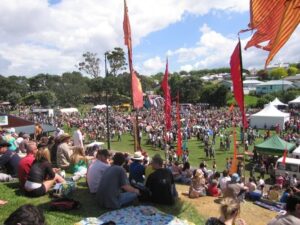 Redbull Cliff Diving World Series 
1:30  – 5:00 pm, 18th – 19th November 2023
Dive into Redbull's Cliff Diving World Series Final, this is the first time the series will be debuted in New Zealand, taking place at Wynyard Quarter, and watch two champions be crowned. Watch 24 of the best divers in the world jump off a platform up to 27 meters!
Learn more here – https://www.redbull.com/nz-en/events/red-bull-cliff-diving-world-series-auckland-new-zealand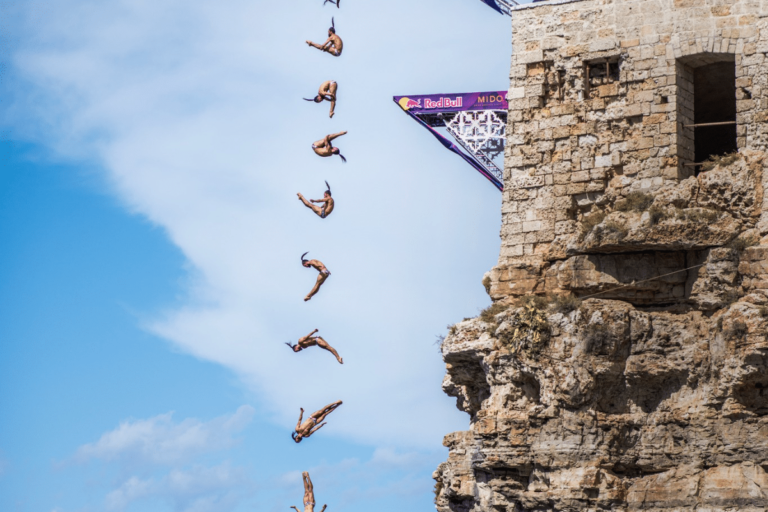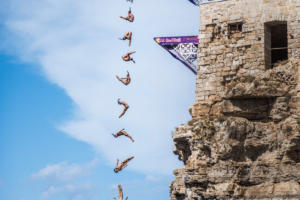 Farmers Santa Parade 
12:00 – 5:00 pm, 26th November 2023
Celebrate the 90th anniversary of Auckland's most beloved Christmas tradition; the Farmers Santa Parade, which runs down Queen Street with over 4,000 performers and volunteers to delight visitors and locals alike. This will be a fun-packed day of activities, starting with the pre-parade entertainment which includes Christmas choirs, bands, and interactive characters. Once you have enjoyed the parade stick around for Santa's Party, where there will be dance and musical performances, circus acts, and more, alongside food vendors and other activations to keep the whole family entertained!
Learn more here – https://santaparade.co.nz/
Dive into all Auckland has to offer this November, with an array of curated and bespoke events that embody the spirit of  Tāmaki Makaurau.